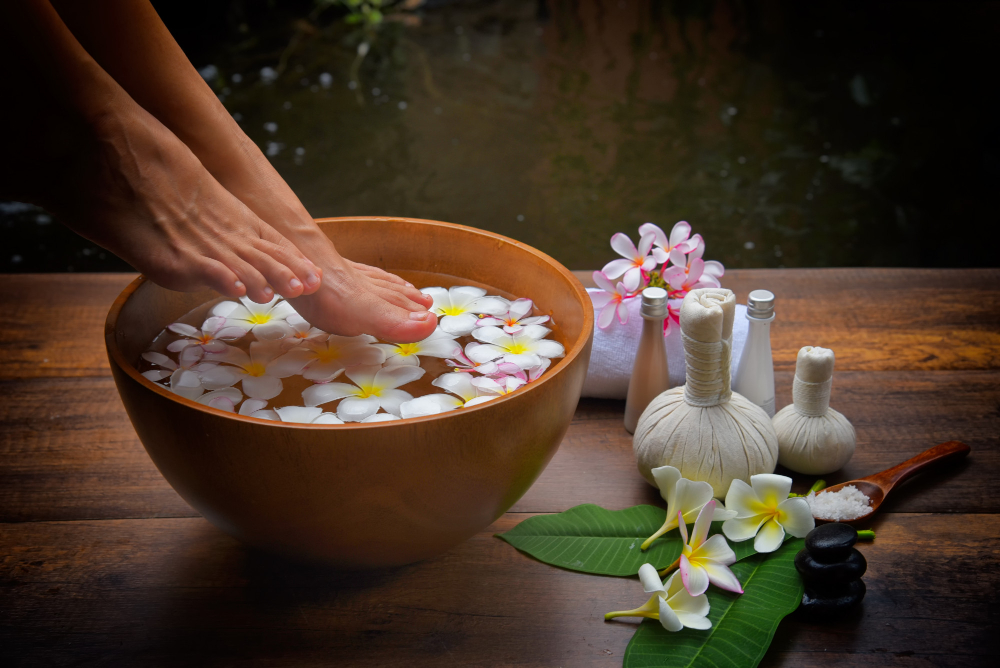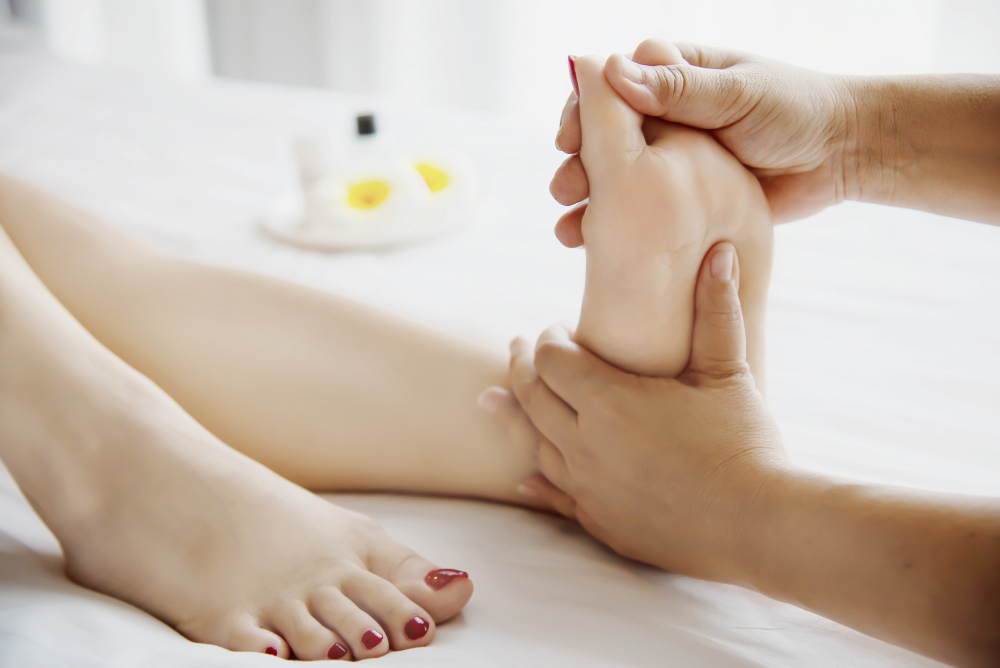 Nails are trimmed and shaped, cuticles groomed, buffed and conditioned with callus-smoother treatment. Which treats severly dry skin, cracking, flaking skin, in addition of massage on feet with orange sugar scrub to reduce banish dry rough skin, with a relaxing full leg and foot massage following with hot towel and polish of your choice.

Signature Pedicure in addition, Hot Stone massage are placed along specific muscles and pressure points, releasing toxin, blood circulation. It is truly a luxury spa pedicure and a well deserved treat you never imagined your feet could feel so good and look this beautiful.

This is a Royal Pedicure in addition Clay Marine mask (Natural herbs ad flower essence is applied). A revitalizing spa treat and boost for your worn-out feet. This luxury pedicure will reduce any unsightly spots and many of our clients see the results in just one session! We include extra massage on feet and legs, as well as exfoliate with Sugar Scrub to reduce banish dry, rough skin, following with a paraffin mask that will further re-energize your feet. For those in the know, this is the most pampering luxury spa pedicure for the most beautiful nails in town. Treatment includes extended massage.

Relax in the luxury of an organic spa experience with one complete system.
Spa starter kit comes in all five scents!
1. Lemongrass+green tea (Purifying & Antioxidant-Rich Treatment)
2. Mandarin+Mango (Age-Defying Treatment)
3. Lavender+mint (Calming & Moisturing Treatment)
4. Milk+Honev with white chocolate (Softening&Hydrating Treatment)
Step 1. Dead sea salt soak (This naturally detoxifying sea salt soak cleanses the hand and feet, leaving the skin purified and hydrated).
Step 2. Callus Exfoliator (Is a revolutionary formulation created to deeply exfoliate callus prone skin).
Step 3. Sugar Scrub (Gently exfoliate and moisturize to leave skin feeling silky, smooth and replenished).
Step 4. Moisture Mask (Replenish the skin's natural hydration with the mask that smooths conditions, heals and protects).
Step 5. Massage Cream (Refreshing massage cream that leaves the skin beautifully smooth and hydrated).
Step 6. Paraffin Wax (Peach scented warm liquid wax helps remove fine dead skin, moisturizes and also increases circulation in the skin hence, leaving skin softened and more radiant).
Add $15.00 to any price above for Gel or Shellac Service.
Take off Gel or Shellac Polish with Service – $5.00
Nail trimming, shaping, cuticle grooming, buffing & conditioning. Hand & arm massage. Your choices are color polish, clear polish or buff to a perfect shine.

The Deluxe Manicure plus hand clay mask, paraffin treatment, followed by a finishing lotion.

Looks more natural with your nails. Lasts 2 to 3 weeks.
French Design, Nail Art or Color Tip $8.00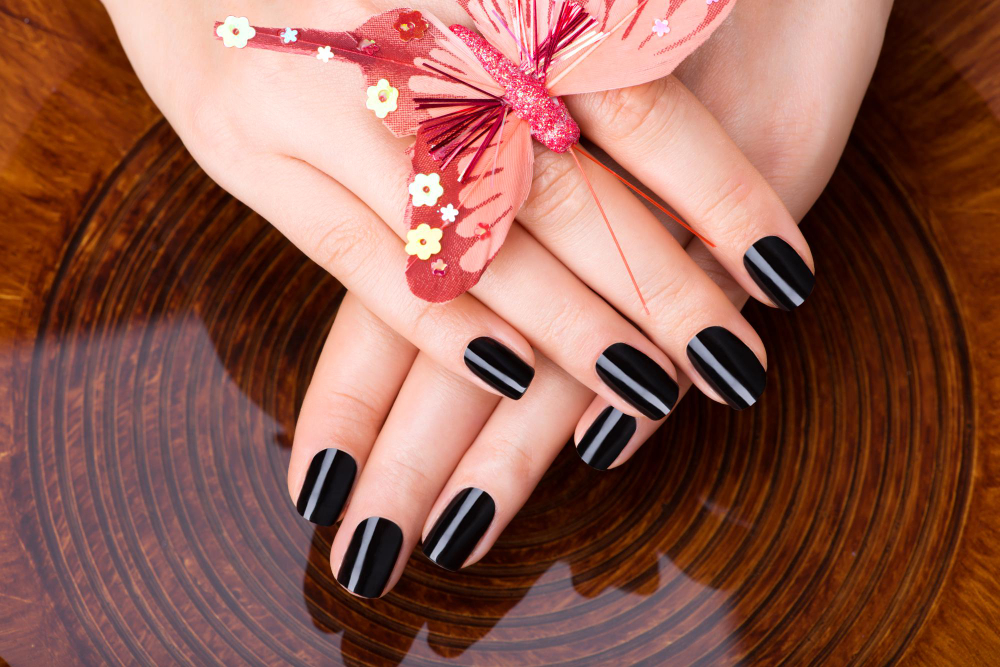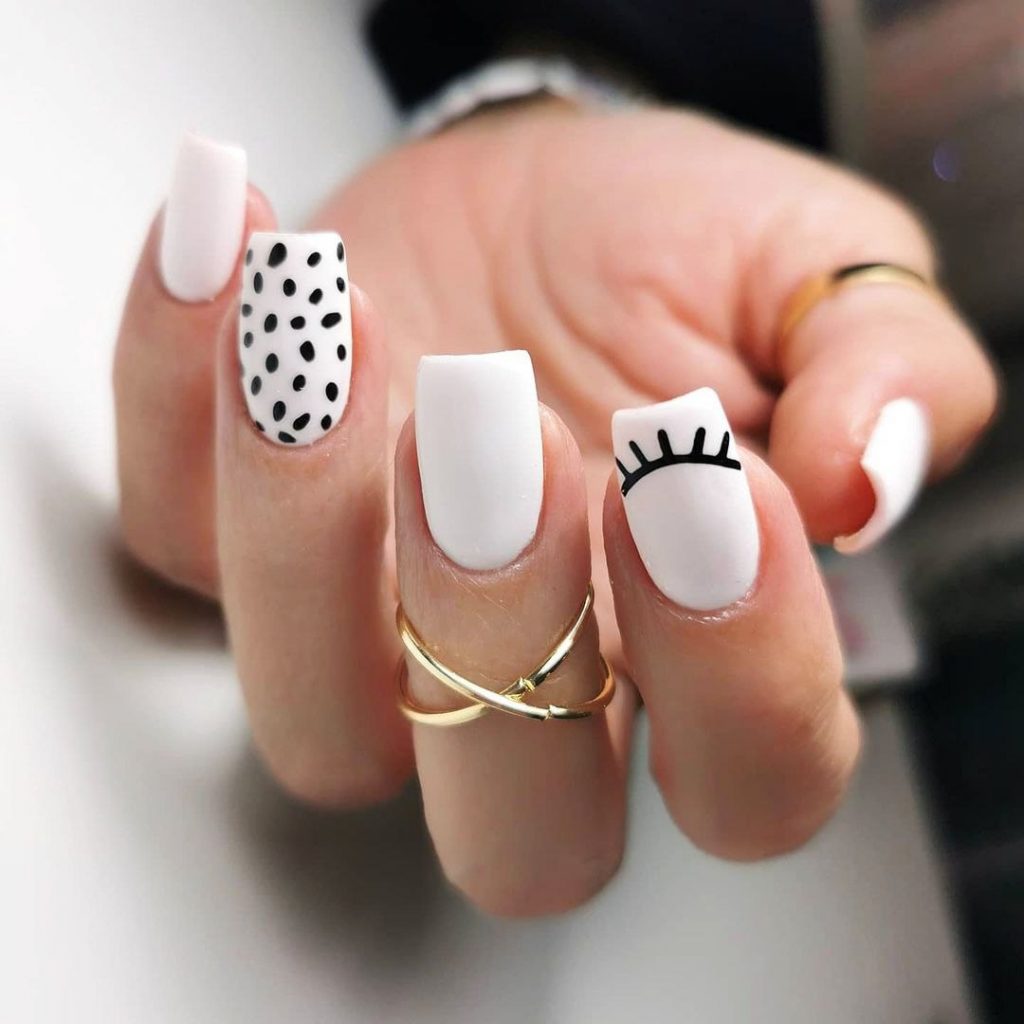 Acrylics are the most popular form of nail enhancement. Recommended for those with naturally weak, bottle nails.
Full Set (Acrylic)

$40 & up

Fill-ins (Acrylic)

$35 & up
Additional for Coffin, Almond Shape and Long Nails
Pink & White Acrylics, also called " Solar Nails" or "Permanent French" or "Two-Tone" – is the most popular look among young women. It's durable, classic, clean, natural, shiny and ready to go in less than hour. You don't have to wait for polish to dry and the polish never wears off. A non-yellowing formula is done in a double process with white powder for the free edge and two different shades of pink to choose from for the nail bed. It never turns yellow under the sun or tanning bed.
Full Set Solar Color Tip

$55 & up

Full Set (Pink & White)

$55 & up

Fill-ins (Pink & White)

$50 & up
Additional for Coffin, Almond Shape and Long Nails
Dipping is great as a coating over an active length. Dipping is more forgiving than acrylics and a good alternate form of nail enhancement for those allergic to acrylics or chemical-sensitive. Dipping is recommended for those with good nails that need a little help strengthening or for polish longevity.
Additional for Coffin, Almond Shape and Long Nails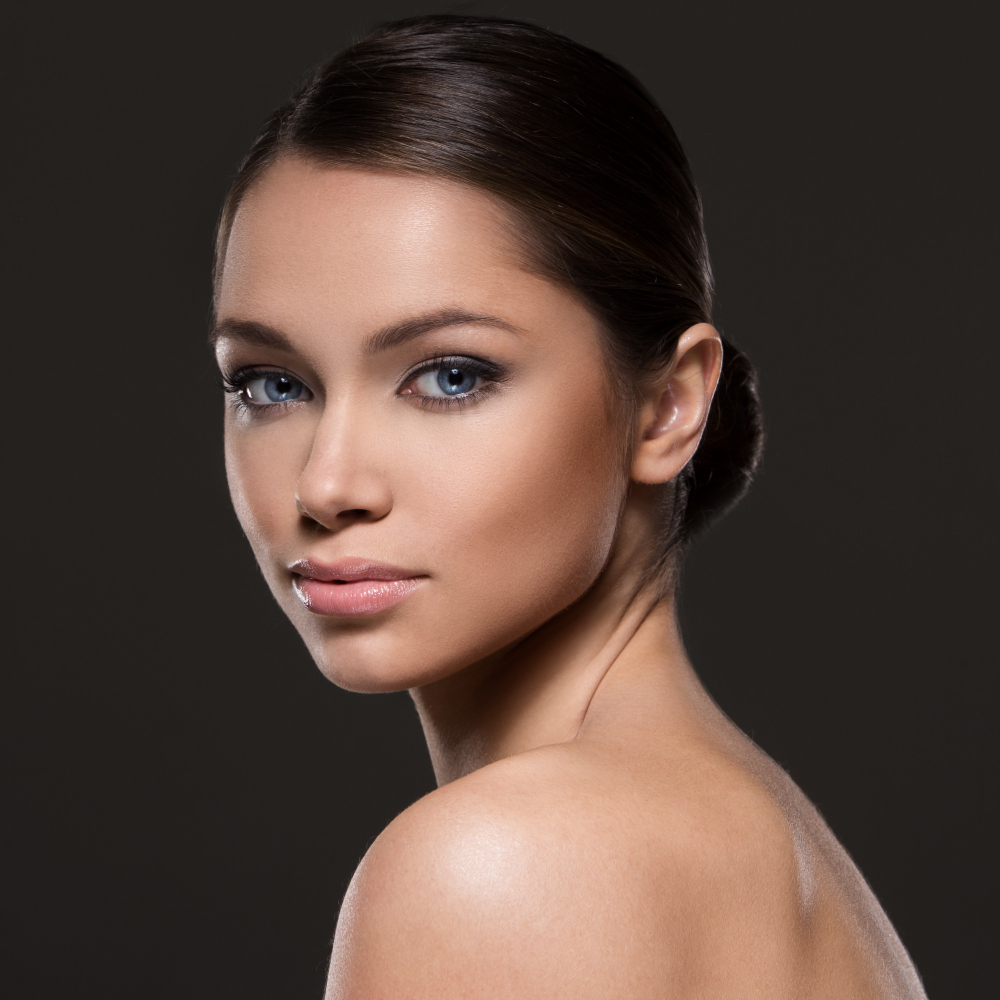 Experience a dramatic difference in the quality and texture of your skin, a deep cleaning and exfoliation with steam, extractions, massage, masque and moisturizer. Mask is applied to skin to improve the circulation, which revitalize, rejuvenate, and refresh your face. Makes you feel younger looking. Also includes hand and arms massage, which will make you feel refreshed and relaxed.
Complimentary
drinks available
Water Coke/Diet Coke
Pepsi/Diet Pepsi
7-up
Orange Juice
Hot Tea
Coffee
Complimentary
alcoholic drinks available
(Age 21 & up, ID required; limit 1)
Mai Tai Cocktail
Margarita Cocktail
Red Wine
White Wine